Day 4 – Flat Colorado and Motel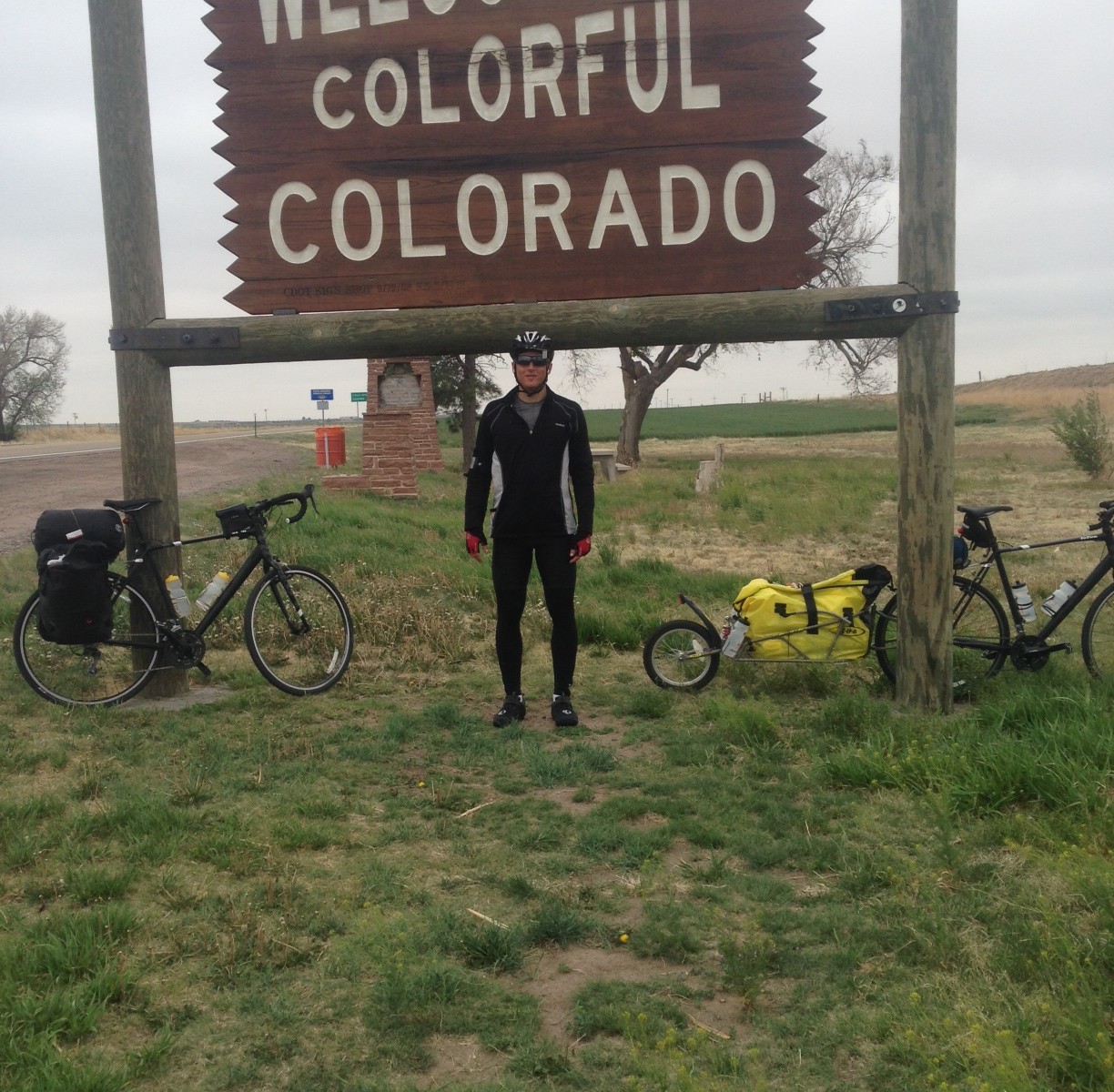 By flat, I don't mean the elevation. It was far from flat.
What I do mean is that after 250 feet from our campground last night, Seth discovered our first flat tire. In the brisk morning wind we quickly disassembled the tire, aired a new one up, and headed on to Sharon Springs which was 10 miles away. We stopped at a gas station there and I ate a quick donut and filled up our water bottles.
Our next destination was Kit Carson, CO which was 58 miles from Sharon Springs. Along the way we finally reached the Colorado border – what a great feeling that was! But as the wind kept blowing, and the sun kept hiding, we quickly moved on to keep our bodies warm from the cold Colorado air.
A few miles from the border we reached Arapahoe, CO where we sat down for a quick lunch. As we unpacked a loaf of bread and peanut butter, we realized… there was no more peanut butter, and we had 8 slices