Day 26 – Century Club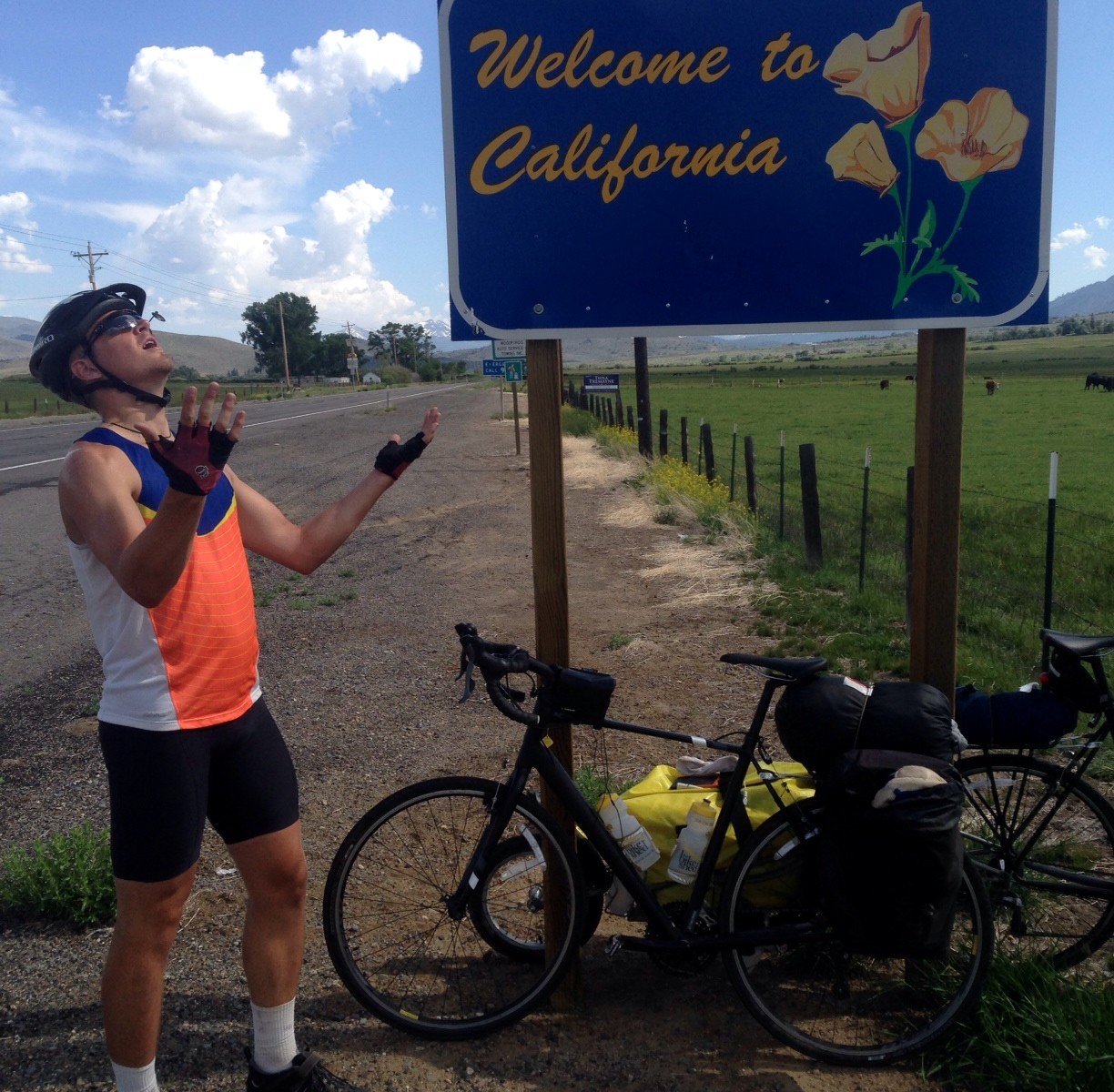 100 miles ago we were in Fallon, NV… now we're sitting on top of Carson Pass, California which happens to be our very last mountain to get over. Wow.
We departed from Fallon, NV this morning at 6:40am, and by noon we had already gotten to Carson City, NV which was 59 miles away. Our mindset was to get 100 miles today so we could join the 'century club', and we had a great first half of the day to get us there! After eating lunch at Little Caesar's, we headed out to get to the California border (20 miles). Along the way there were some incredible houses in the grassy pastures around Genoa, NV. It would definitely be a great place to live with all the scenery surrounding you and a large city like Carson City only 14 miles away.
Then… we reached the border. Finally! We have successfully pedaled our way up and down mountains and through deserts from Nebraska to California, and we're only 3 days from our final destination of San Francisco. Words ca